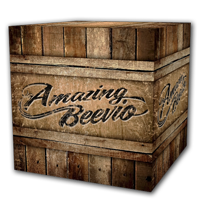 Lead management is a very important aspect of maintaining a successful business especially in today's increasingly competitive environment. In the pest and termite industry every new lead counts, and the information, quote, or inspection that is requested needs to be acknowledged as soon as possible. You want your potential customers to be engaged in communication with your company right from the start so that you receive the best return on your advertising investments.
Your lead management program requires good strategy on your part if your company is to get the very most out of it. This will take some effort and research so that you find the most helpful way to manage your leads because just sending out mass general emails to new customers will not suffice to give you the results you want. Customized personal attention is what people are looking for today from services they are interested in receiving, so you need reliable lead management  software that can help you deliver the exceptional service that your future customers are seeking out.
Integrated lead management is an essential component to any good pest software, and Beevio gives you just that. In the all new Beevio mobile pest software you can easily manage your incoming leads and convert them right into work orders. You are in control with lead management in Beevio by being able to choose to alert certain people by different pop up alerts within the program, emails, or even text messages. Different alerts can be sent out according to a specific time and day of the week. Whether you are out in the field, or at the office, you can always track your leads and schedule new appointments so your response time remains quick and you don't miss a beat.
One of the greatest ways to stay connected with your customers (old and new) as well as keeping up your brand recognition is through e-marketing. Of course, this process starts with good lead capture and follow-up procedures. At Aceapp we can build custom lead capture forms for your company website that connects right to your online Beevio database. If you have several websites the system will tell you where each lead is coming from so there's no guessing games. Easy set up, smart managing, mobile access, clean viewing – that's Beevio. So take control of your leads today with integrated lead management and simplify how you manage your pest business with Beevio.
Find out more here: http://www.beevio.com/features.php