Termite & Pest Control Software for Your PC or Mac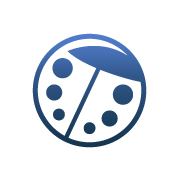 Mac or PC? The ongoing debate rages ever on back and forth between computer geeks, business owners, & throughout the general public the world over. Lucky for Bugbase users, you don't have to choose. Yes, it is true that Bugbase termite software is indeed a Windows program, but that doesn't mean you are limited to only running it on a Windows computer. If you are a pest control operator and are facing the dilemma of whether to manage your business with a Windows or Mac computer system, you can feel free to choose whatever you feel most comfortable using on a daily basis. Use both if you want!
How is it possible to run a Windows program on a Mac, you ask? There are several different options to choose from, but we suggest Parallels Desktop for Mac. Installing this software on your Mac computer will enable you to run any Windows program simultaneously with Mac programs, including Bugbase, without having to reboot. Right now, the base price of this software is going for about $80. If you are a Mac lover then setting up Parallels is definitely worth it to be able to use your Bugbase program as well as any other Windows programs you enjoy.
Find out more about Bugbase, California's #1 termite report writer, here: http://www.bugbase.com
For more information about Parallels Desktop software go here: http://www.parallels.com/products/desktop