Bugbase is not an email editing program, so you will need to have your email program functioning before you can email any documents from Bugbase. To email a report, service ticket, invoice, or any other document from Bugbase, you must first save it as a PDF file and then attach it to your email as you would any other document from your computer.
First, open the job you wish to email a document from. Then, click the Print button in the main toolbar at the top. Select the item you wish to email, then select PDF from the Print Option drop-down menu and click Process at the bottom of the window.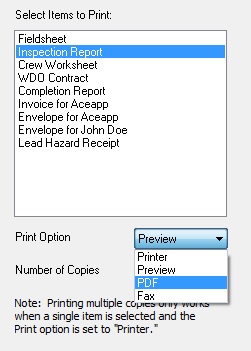 Now, select where you want to save the document on your computer. We recommend saving your PDFs in My Computer > Local Disc (C:) > Bugbase PDFs. If you have not yet created a folder for PDFs, you can do so by right clicking and selecting New > Folder.  Name the new folder Bugbase PDFs and then open the folder. Click Open to save the document.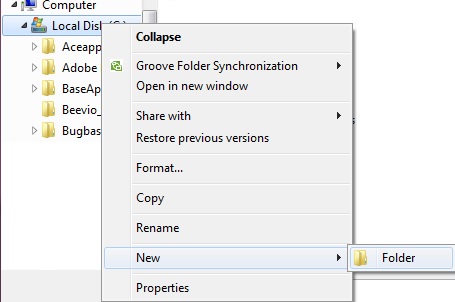 Now that you have saved the document as a PDF, you can open your email program and attach it to an email.